Reopening policies and procedures
We are open!
Join us as we resume in-person classes and camps, with modified operations and new policies. Class size is limited so make sure you register today! The health and safety of our dancers and staff is our top priority, so we have taken a number of measures to ensure your health and safety! Check out our reopening policies and procedures below.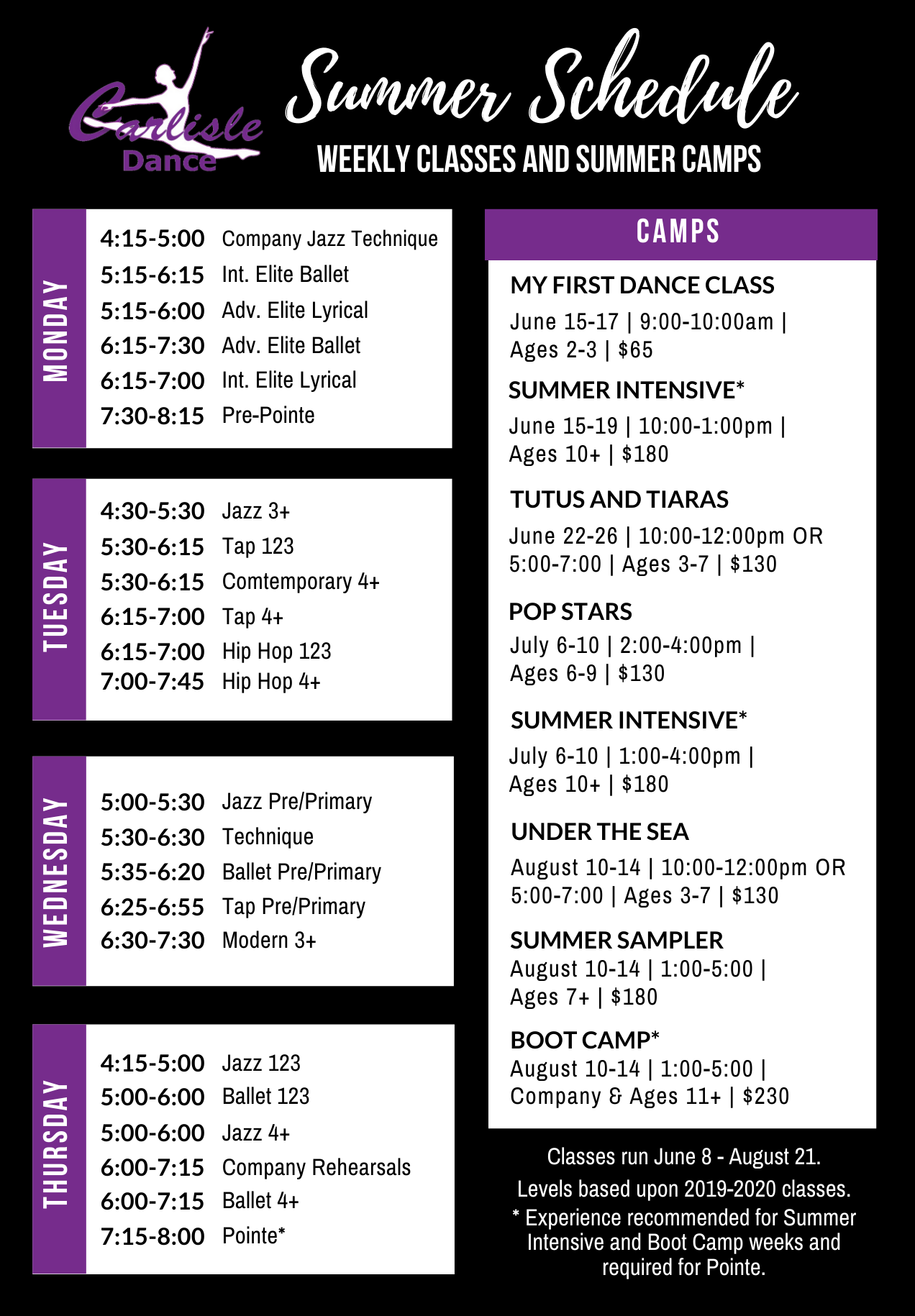 Our summer schedule is LIVE! We hope you will join us for classes or camps this summer. We encourage all of our dancers to continue their training through the summer!
For those that are not yet comfortable returning to the studio, classes will still be available virtually. Please let us know when you register if you would like to take advantage of the virtual option.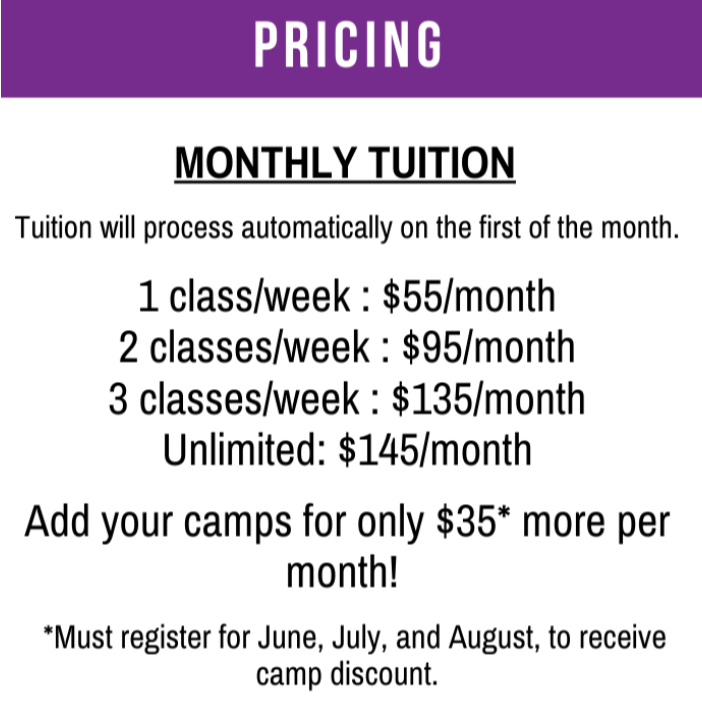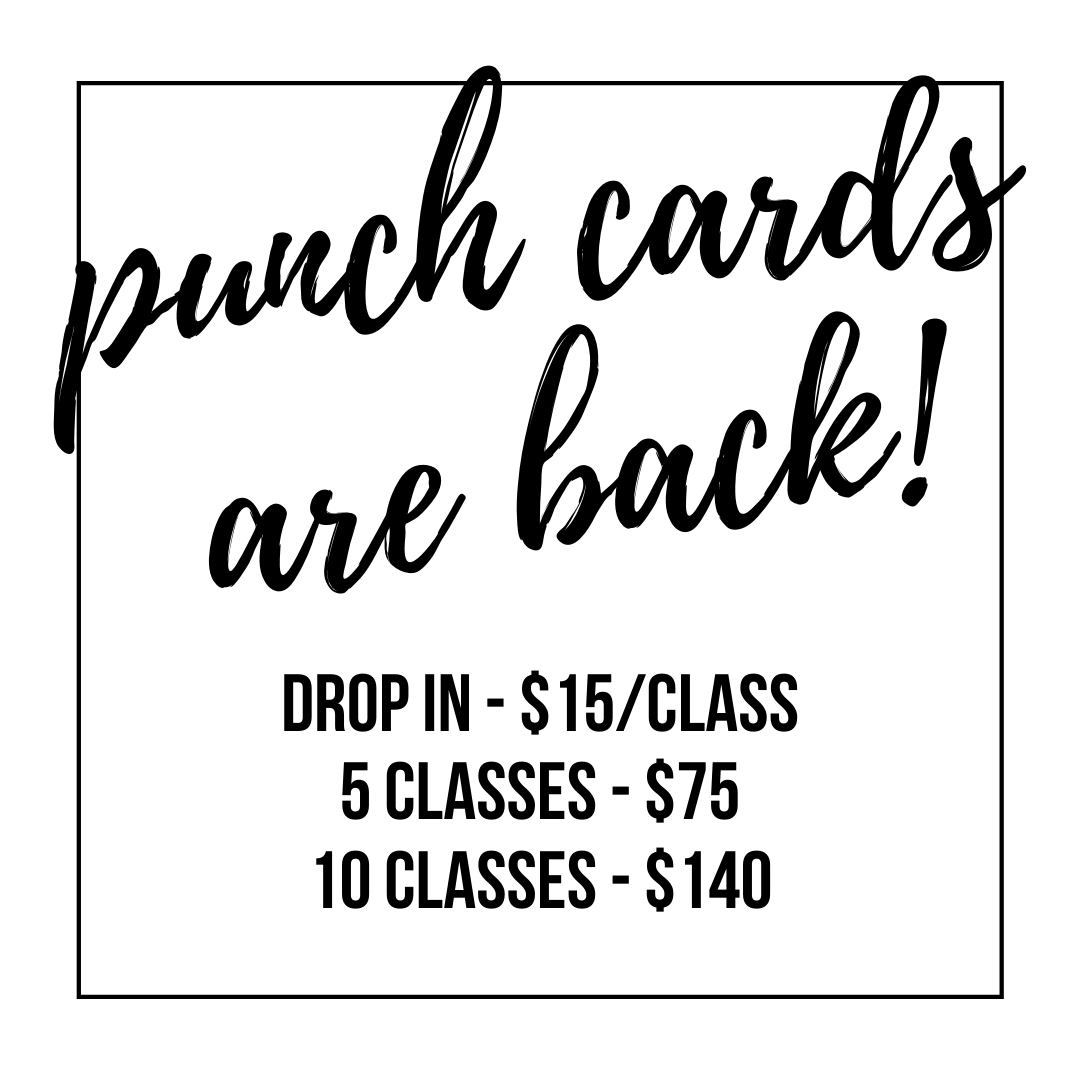 Want to take advantage of drop-in classes instead of monthly tuition? Our punch cards are now available! If you purchase a punch card, you must reserve your spot for class online prior to attending in-person to ensure that the class is not full and that social distancing can be maintained. Sign up for your classes by clicking the button below!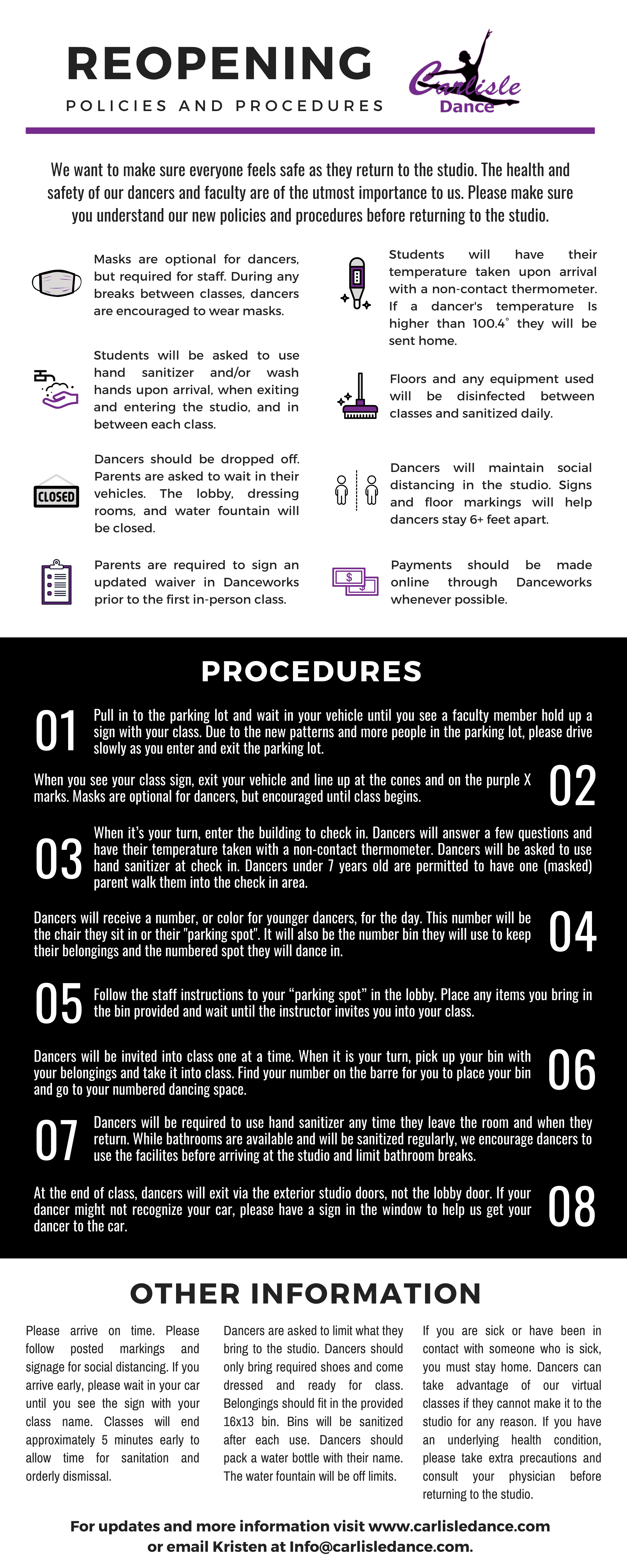 See all of our reopening policies and procedures by watching this short video!
As we enter the green phase and can gather groups of 250 people, we are looking to reschedule our year end recital and picture day. We will be in touch with more information soon!
We understand a normal recital won't be a possibility, but are looking into:
Limiting the number of audience members per student
Having classes perform without an audience and streaming the performance
Holding the recital at an outdoor venue
Holding a series of mini-recitals with only a few classes performing at a time
Recording each recital dance with or without an audience and compiling a recital dvd that can be streamed and/or downloaded at a later date
As things open up, we understand that families are rescheduling vacations and other events. We will be in touch with dates as soon as possible so that you and your family can plan accordingly. If you have moved from the area or won't be able to attend a recital towards the end of summer, please let us know.