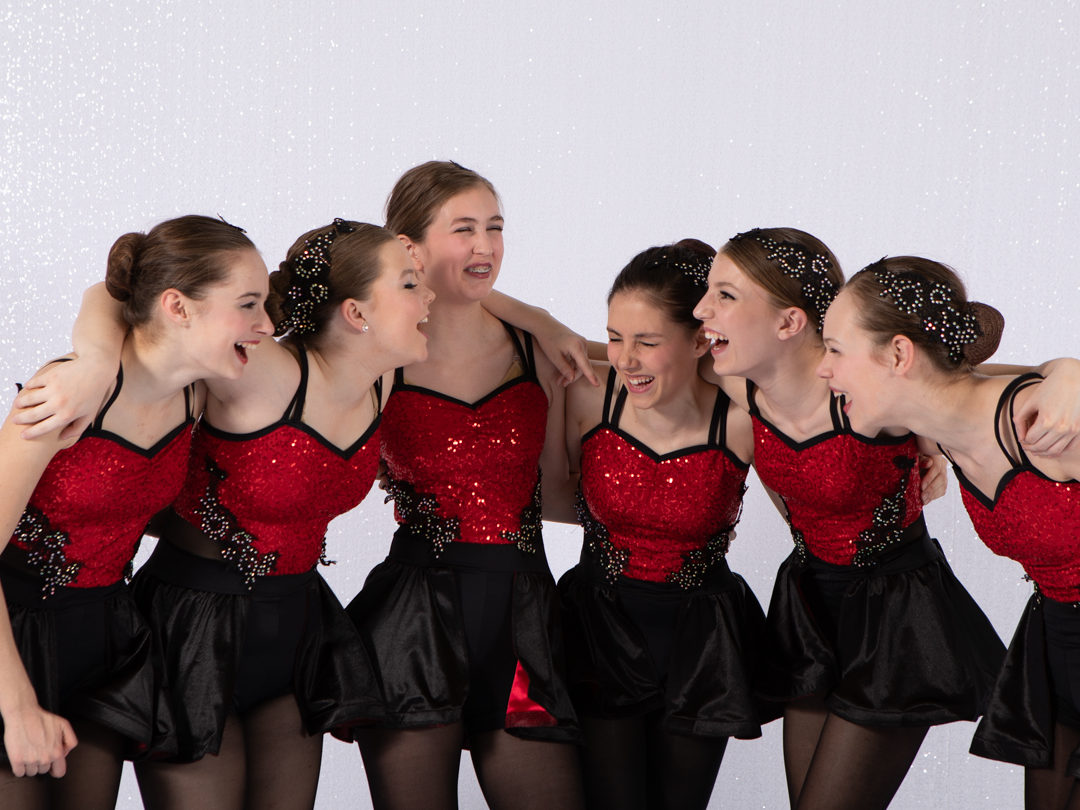 Our Story
Previously Carlisle Ballet, Carlisle Dance was purchased in 2012 by Kristen Gazza. Kristen always hoped of one day opening her own studio. When she stumbled upon the listing for "Carlisle Ballet" she took a leap of faith from Corporate America to running her own business.
Kristen is a proud member of Dance Masters of America (DMA). DMA is a professional, certified membership organization of artists and educators committed to the elevation of the art of dance and to provide innovative artistic experiences for the advancement of dance worldwide. She is also a member of the Dance Studio Owners Association, always looking for ways to grow and enhance the studio for each and every dancer.
Our Approach
Carlisle Dance offers a supportive dance environment that promotes proper training and technique. Younger children are introduced to dance in a positive and pleasant environment. More advanced students are given expert and supportive training in all styles of dance.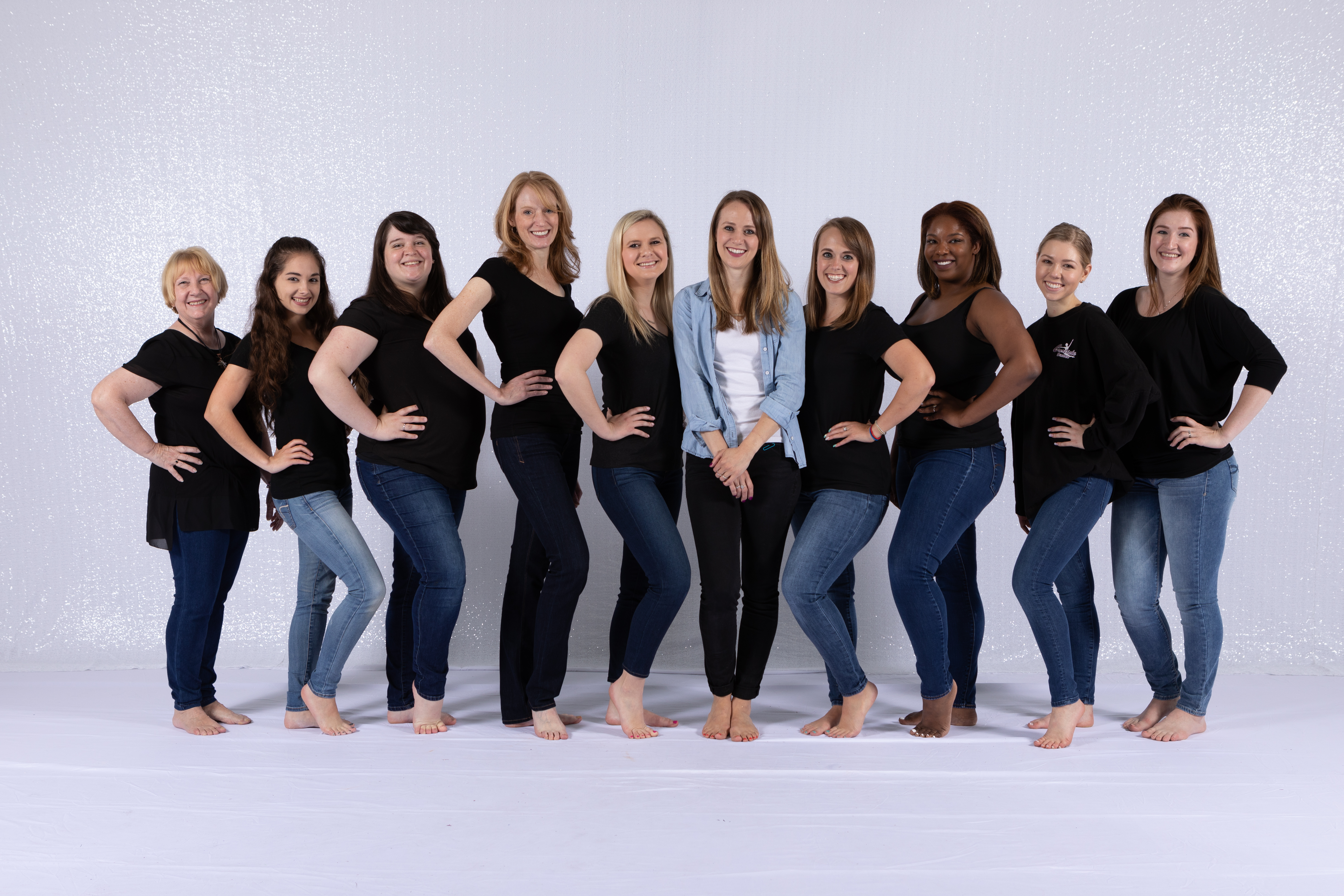 Meet the Team
Each of our faculty members has a different background and style to bring to our studio.  While their backgrounds may be different, they all have one thing in common: the love of dance. Our highly trained staff is dedicated to supporting the development of all children. Our teachers and support staff use proven methodologies and a highly effective curriculum to help children grow academically, socially, and physically. We regularly participate in professional development in order to improve our skills and offer a better learning experience for the children.
Kristen Gazza
Kristen bought Carlisle Dance, previously Carlisle Ballet, in 2012. In 2012, Kristen became a member of Dance Masters of America. Since starting Carlisle Dance, she has received many choreography awards, including the the Entertainment award for her dance 'Legally Blonde' in 2019. Kristen attended The Pennsylvania State University and received her degree in Supply Chain and Information Systems. During her time at Penn State, she was a member of the Penn State Lionettes Dance Team and competed as part of their competition team.  She also choreographed many kicklines that were seen on the football field and basketball court. Also during this time, she choreographed dances for the Centre Dance competition team. Kristen started dancing when she was six at Centre Dance in State College, Pennsylvania.
Jennifer Leshniowsky
Jennifer has taught dance locally for the past 14 years. After attending Dance Masters of America Teacher Training School, she was granted certification by examination in ballet, tap and jazz. She attended the Central Pennsylvania Youth Ballet teacher workshop in 2013. She holds a bachelor's degree from The Pennsylvania State University in Political Science with a French minor. Teaching dance is a second career for Jennifer, and she brings her skill in communications, process consulting and training to her lesson planning and program development at the dance studio. Jennifer also is a Registered Yoga Teacher (RYT-200) through Yoga Alliance. Jennifer's teaching style approaches dance as art, combining classic tradition and technique with inspiration to experience joy and self-expression.
Elaine Seckar
Jazz, Lyrical, Modern, Improv
Elaine began dancing when she was 16, taking classes in Ballet, Modern, and Jazz/Hip Hop.  While attending Indiana University of Pennsylvania, Elaine danced with the IUP Dance Theater Company for 3 years and had the opportunity to join many guest artist residencies.  While completing her undergraduate education, she assisted her hometown studio's owner and instructor, Mary Strong. After the experience of aiding in her classes, Elaine returned as a guest choreographer. Elaine was a Professional Ballroom Instructor for Aurther Murray Studios for 5 years. Most recently, she trained with Martha Eddy, Tricia Gomez, and Barbara Mahler studying hip hop for children with disabilities, Laban Movement Analysis, Bartenieff Fundamentals, Body Mind Centering, and Klien/Barre Technique.
Megan Fedeli
Megan is a Kindergarten teacher at the Kindergarten Academy in Mechanicsburg, PA. She has been teaching dance for 8 years. She holds a bachelor's degree from The Pennsylvania State University in Elementary Education. While at Penn State, Megan was a member of the Whiplash Dance Team, a hip hop club. Megan grew up dancing in State College, PA, at Centre Dance, and participated in their competition program.   Her favorite styles to choreograph and perform are tap and hip hop. She loves working with the younger students and watching their love for dance grow!
Paige Snyder
Paige teaches third grade at Northside Elementary School in Mechanicsburg, PA. Paige holds a Bachelors Degree from West Chester University in Early Childhood and Special Education. She began dancing at age 3 at Studio 91 in Mechanicsburg and is excited to be joining the staff at Carlisle Dance! Her favorite style of dance is tap. Paige is eager to meet all of her dancers and watch their love of dance grow throughout the year!
Crystal Kerns
Crystal began her formal dance training at the Marcia Dale School of Dance, now the Central PA Youth Ballet.  She has studied dance at various local studios as well as studios throughout the world.  Crystal has taught tap, ballet, jazzercise, exercise and Broadway dance for many years at local schools, Parks and Recreation Depts, YWCA, and Carlisle Army War College. She is well known in the area for her choreography work with community theatres.
Corey Fake
Corey is a Paralegal in Franklin County, PA. She has been dancing for 15 years and teaching for 6 years. She holds a bachelor's degree from Kutztown University of Pennsylvania in History and Paralegal Studies and Master's degree from Southern New Hampshire University in Public History. Corey grew up at Mar Le Nie Dance Studios in Chambersburg, PA. In college, she was the President of the Performing Dance Portmanteau at Kutztown University where she taught Tap and Jazz classes and choreographed. After she graduated from Kutztown, Corey returned to Mar Le Nie and taught sporadically and was their production manager for 7 years. Her favorite styles of dance are Tap, Jazz, and Lyrical.
Hannah Herman
Motique Doporsyk
Motique was born and raised in Carlisle PA and has been dancing for 19 years. She was an assistant instructor for three years at the Walnut Bottom School of Dance and an independent instructor four years.  She also competed with the Walnut Bottom School of Dance's Company Dance Team for 3 years. At the age of 12, she began studying Ballet and Modern at CPYB and was asked to be an assistant instructor. She has a beautiful daughter Alliya and a handsome son Amante. She is very excited to share her knowledge and passion for dance with each of her students.
Liz Spicer
Miss Elizabeth Hetrick Spicer has been involved with dance for the past thirty-three years as a student, professional, and teacher. She owned her own studio for 15 years.  She taught dance, gymnastics, and fitness at various studios in PA and Maryland. Miss Elizabeth attending Slippery Rock University and Towson University majoring in dance, education and exercise science. She most recently graduated from Southern New Hampshire with a Bachelors in Psychology and is working towards her masters in Counseling.  She has studied subjects such as choreography, ballet, modern, jazz, improvisation, dance composition, kinesiology, dance history, pilates, wellness for dancers, dance production, theatre, music, costume design, lighting, staging, and much more. Miss Elizabeth has had formal and professional training in: Ballet, Tap, Jazz, Lyrical, Modern, Hip hop, Acro, Pointe. Miss Elizabeth has also has done award winning choreography with her students and dance teams. Miss Elizabeth also holds a health care management position with UPMC Pinnacle in Carlisle. 
Jeannette Kole
Strength and Conditioning
Coach Jeannette is a stay at home mom of 6. She graduated from college with a Bachelor's of Science degree in Nursing. She became a group fitness instructor in 2009. Since then, Jeannette has become certified/licensed in Zumba, Zumba Kids, Zumba Gold, Aqua Zumba, Zumba Toning, RIPPED, RUMBLE, Cize Live, Kettlebell, Hot Hula, Foam Roller Fitness and Strong and Sculpted. She currently teaches Senior Fitness in Newville; Zumba, Zumba Gold, RIPPED and Cize Live at the YMCA; Zumba, RIPPED at Rice Elementary School; Zumba Gold at Platinum Fitness; and RUMBLE, Stretching and Conditioning at Carlisle Dance. She enjoys spending time with her kids, listening to music, playing piano and visiting haunted locations.
Natalie Dohman
Natalie first experienced dance at age 7 when she started dancing at Gail Ercoli dance studio in Wilkes-Barre where she was born and raised. In her childhood, Natalie was also part of the Ice-a-Rama figure skating club where she believes dance translated to a different medium in ice. Natalie has since then continued to study various styles of solo and partner dancing such as Latin Dance, Swing and has taken hip-hop lessons from World of Dance Star iDance Mikey. Natalie holds a degree in Human Sevices from Harrisburg Area Community College and during her day time hours runs a photography and design company based out of Carlisle, Pennsylvania. Natalie is happy to be part of the Carlisle Dance faculty and sees dance as another art medium that can bring immense joy to all who participate.
Shannon Donnelly
Shannon is a Senior at Penn State University. She is a member of the Orchesis Dance Company which can be seen performing throughout campus. Before transferring from Penn State Altoona, Shannon was a member of the Penn State Altoona Dance Team.  She has been dancing 15 years and has been a class assistant for the past 8 years. While dancing at Carlisle Dance, she was also a member of their Elite Dance Company. She has trained in ballet, pointe, tap, jazz, lyrical, and modern.
Grace Winton
Grace is a sophomore at Catholic University. At Catholic University, Grace is a member of the nationally ranked Catholic University Dance Team.  She has been dancing for 16 years and has been a class assistant for the past 5 years.  She has trained in ballet, pointe, tap, jazz, lyrical, and modern.  She was also a part of the Elite Dance Company team at Carlisle Dance. While competing with Carlisle Dance, Grace's solo won Highest Overall Lyrical Routine at the Talent Explosion competition.  She loves teaching dance and watching girls grow a love for the art of dance.
Gabby Schock
Gabby completed her Bachelor of Arts in Psychology at Lock Haven University with a minor in dance, studying under Professor Jayme Host. During her time at Lock Haven, Gabby took various levels of ballet and modern classes as well as additional courses including Dance Composition, Dance in Western Culture, and Integration of Dance into Early Education. Gabby also spent time working for The Arc of Cumberland and Perry Counties: Early Education Center of Perry County.  There, she had the opportunity to work with children of various ages in a preschool setting.  She is excited to be a part of the Carlisle Dance family!  
CHELSEA WOLFE
Chelsea grew up training and performing with a children's ballet company in California. After high school she moved to Los Angeles where she trained at Edge Performing Arts Center and was introduced to a more broad range of dance styles. She learned from some of Hollywoods top choreographers, performed as a back up dancer for hip hop artist JBlaze, and was cast in a Stacie Orrico music video, "I Could Be the One". Chelsea has taught dance for 15 years and taught for Carlisle Dance for many years until last year when she moved to California. Lucky for us, she is back in the area! She is passionate about developing strong and technical dancers that are able to dance and perform with their whole hearts.and looks forward to being your new teacher!
KRISTINA KAUFMAN
MIA KILKEARY
Register for a free trial class
Come meet our faculty! Schedule your free trial class today!