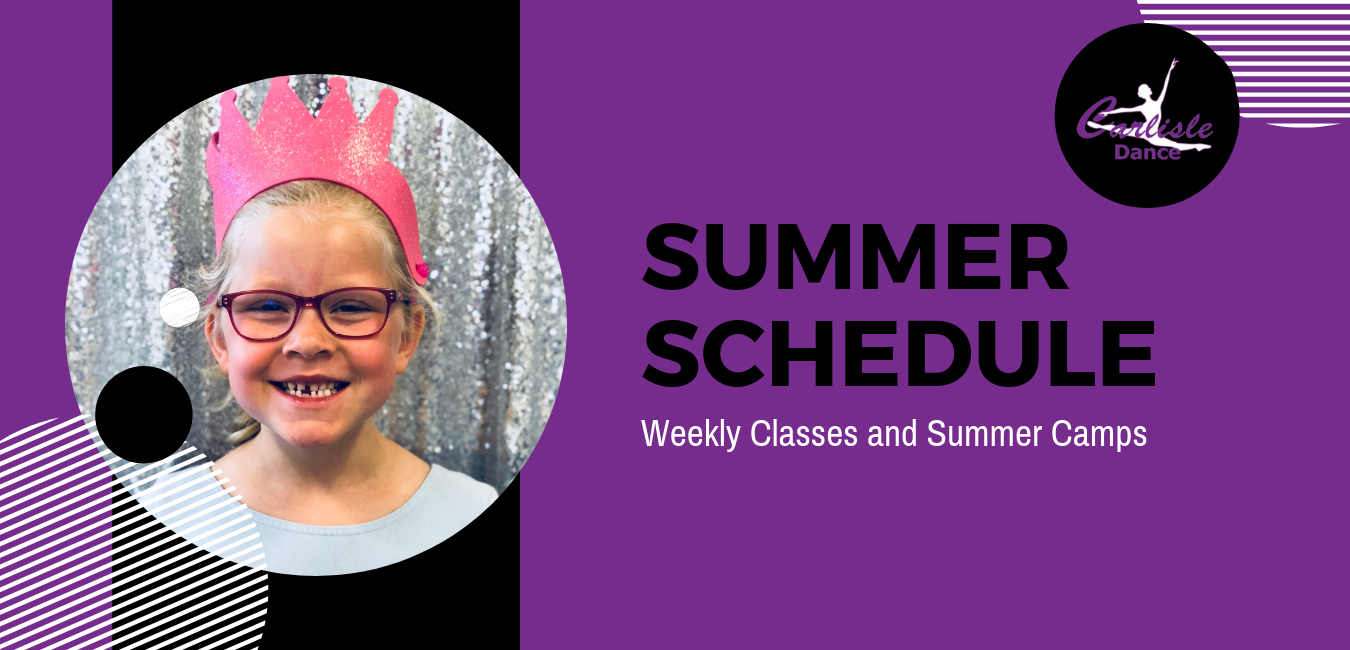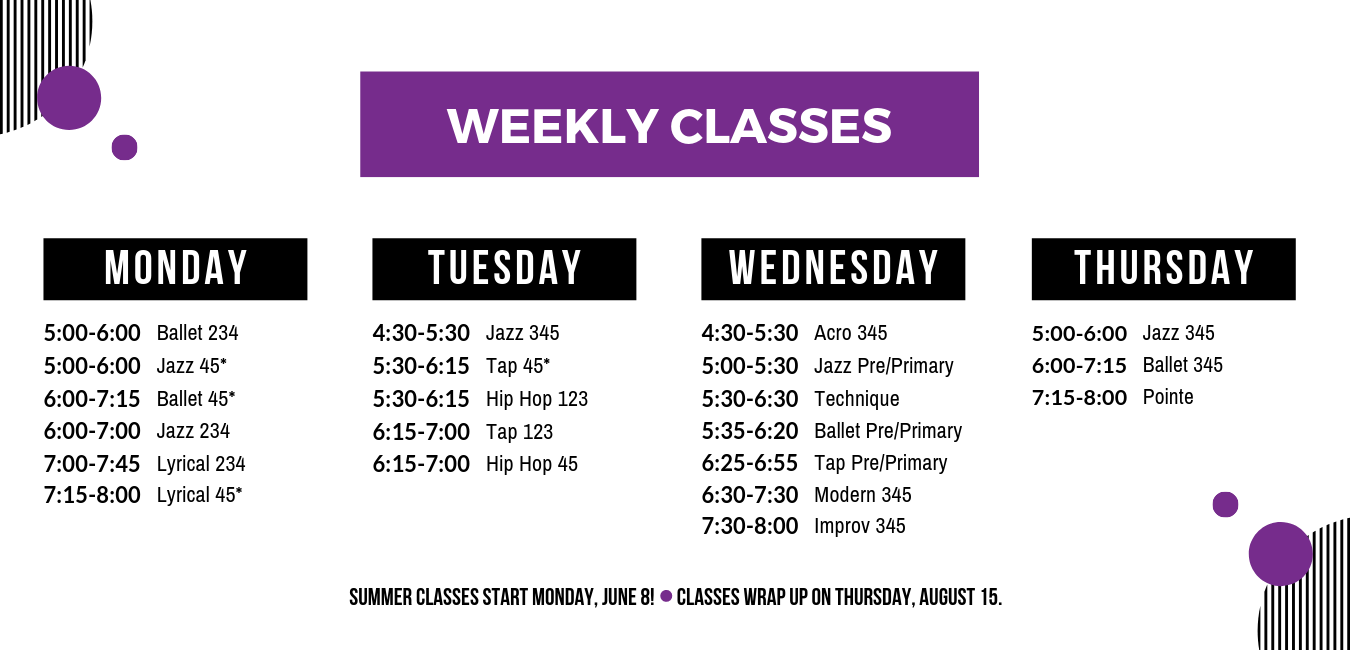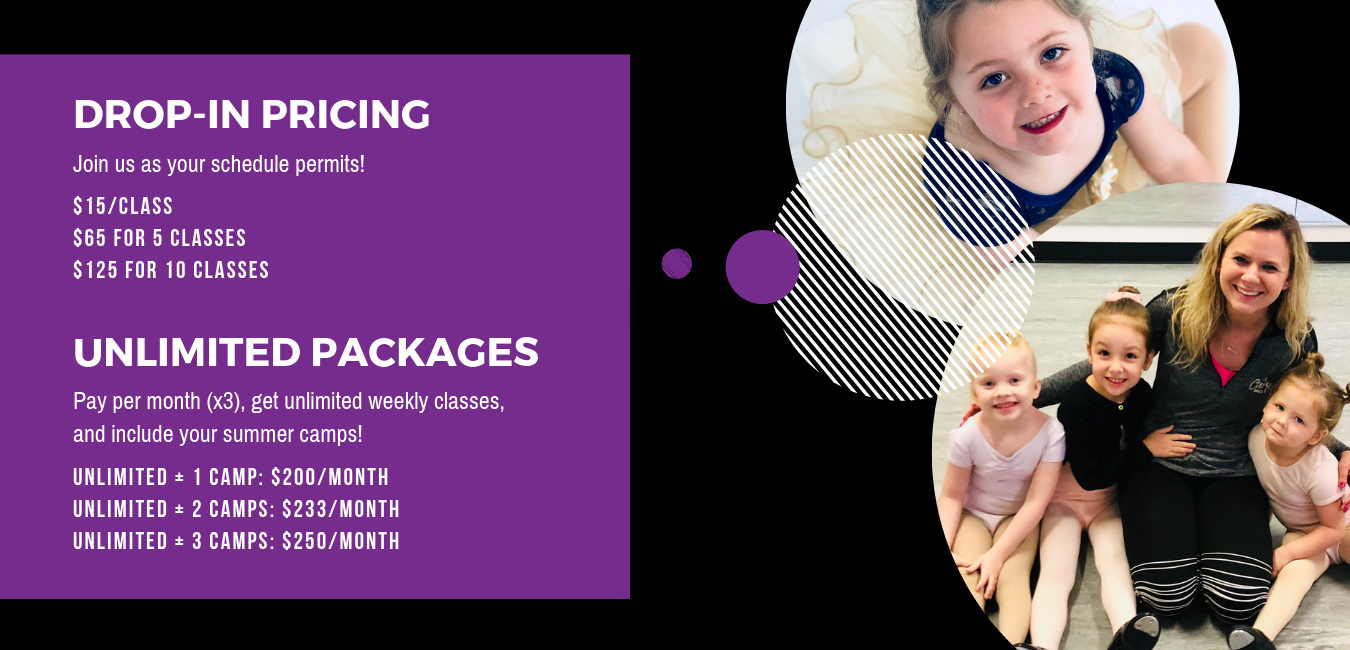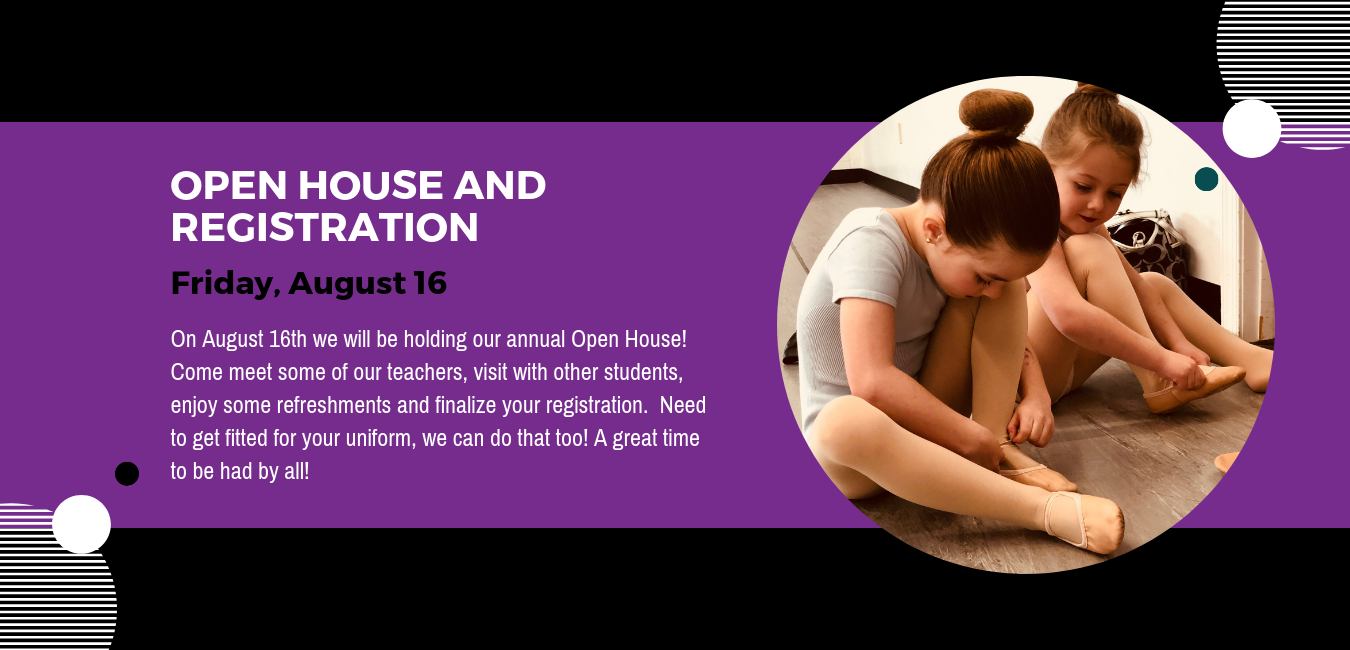 Our Summer Camp format welcomes all levels to get in shape, learn technique and have fun, while trying out several styles of dance. Enrollment is one week at a time to work around your family's summer schedule. Each camp (Ages 2-9) includes many styles of dance as well as a arts and craft.  There will be a performance for parents on the last day of camp.
Summer is my Chance to advance!
Find a class or camp that interests you? Sign up today!

Summer Fitness classes
Join us this summer for Zumba and RIPPED with Jeannette! Classes begin May 29.
$8/class or $64 for 9 classes
Schedule coming soon!
Find out more
Stay up to date on the fitness schedule by visiting Jeannette's page on Facebook!